Wednesday, September 21, 2016
We're in no danger of going away!
Posted by Gafaddict - September 21st, 2016 06:18 PM (MDT) - General - 0 Comments
Rest assured to any who may think otherwise. There are rumors the website is going down soon due to lack of activity (or maintenance). That's not the case--just renewed our web hosting until late 2018, and I plan to renew it after that as well.

We were offline for a while due to a spambot issue with our forums. We had to compromise with our webhost and remove the forums in order to get back online, which does mean it's not possible to create new user accounts on this website for the time being. You should be able to download all content on the website still, though only people with user accounts can upload anything. Hopefully we'll have a solution to this problem soon. I am happy to see that people still have been actively submitting things as of a month ago.

For now, enjoy the content we still have!
Thursday, December 25, 2014
Have a holly jolly Merry Christmas
Posted by carking1996 - December 25th, 2014 10:06 AM (MST) - General - 0 Comments
Happy Holidays and all that jazz!
Thursday, August 07, 2014
MM1 Revisited v3
Posted by aaro4130 - August 07th, 2014 10:31 PM (MDT) - General - 6 Comments
Normally, news articles wouldn't be posted about an addon, but MM1 Revisited is a MUST for your Midtown Madness game!.

V3 of Revisited brings in several graphics enhancements and new features. All the skies have been replaced with brand new high resolution ones, there have been EXE fixes, new vehicle colors, general game fixes, and more!

Also this release of Revisited allows the use of software rendering in game.




The file is available here. Enjoy!
New Stuff and Fixes!
Posted by aaro4130 - July 29th, 2014 06:19 PM (MDT) - General - 1 Comment
Hey guys! MMArchive has undergone some more fixes, and we have gotten a whole load of new content!
Most file uploading kinks are fixed, among some other things. If you are having any issues with the site please leave us a comment on the article, it helps a lot! We've also added a search function at the top right corner to find addons! Thanks!
Site Maintenance
Posted by aaro4130 - January 26th, 2014 04:07 PM (MST) - General - 1 Comment
Site Updates!

Hey! I have been doing some maintenance on the site and as well introduced a new feature. The DOWNLOADS BROWSER 2.0 ! Check it out!
The list of fixes are as follows and will get bigger as well. If you find any issues that need to be fixed or are still existent. Please comment what the issue is, and the URL of the page.



Screenshot File Uploading


SSOTW Archive


Administrator Panel Statistics


Admin Panel "Approve File" Area


user.php Doesn't return "User not found" anymore


Screenshot approving was broken and is now fixed


SOTW Uploading fixed

We have yet to fix/add the following:



Staff reviews don't show up (We try your addons too! )


File search



We would also like to get some feedback on the new downloads section, and if you prefer the old/new one. Also as stated above, please point out any issues even if they are minor! Thanks!

Forums

We still have some activity, come to the forums, post some stuff, we're still here.

Downloads

We still do check and approve file downloads, Please help keep the site updated and upload your modifications here as well as other mod sites.

Screenshot Of The Week

We still like to get these too

We would LOVE to see some uploaded!

Forums
Posted by kylej866 - April 16th, 2013 04:30 PM (MDT) - General - 6 Comments
Hey guys I'm back in the MM2 world for a while. It seems we still have some pretty high download traffic still for 13 year old game, but the forums seem a little dead these days even though we have lots of users still coming here. So if you don't have an account why not sign up and participate in forums discussions? Of course you can just lurk if you'd like but I would love to see more forum activity.
Forums Back Up
Posted by carking1996 - April 05th, 2013 03:05 PM (MDT) - General - 0 Comments
It's been a while.

Our forums and message board have been dead for a month or so now due to our recent server move. We've fixed the issue and things are back in business.

More improvements to come...

Files Without Screenshots
Posted by Gafaddict - June 02nd, 2011 01:24 AM (MDT) - Site - 20 Comments
I have seen a recent increase of users uploading screenshots for files to MMArchive. As the website stands right now, we have screenshots for 1,800 out of the about 2,000 files we have on the website. We are nearing the end of our attempt to get screenshots of every file in our collection for Midtown Madness 1 & 2.

For anybody who would like to help in our endeavor, I have compiled a list of files that have no screenshots uploaded to them. I encourage anybody who wants to help out to take screenshots of these files and upload them to the website.

For Midtown Madness 2 vehicles, a quick way to create screenshots would be to use the MM2 Vehicle Viewer, which can easily create screenshots of a car from various angles when given an AR file.

Any help you could offer would be much appreciated. Thank you!
Wednesday, April 27, 2011
We want your screenshots!!
Posted by carking1996 - April 27th, 2011 11:55 AM (MDT) - General - 0 Comments
Hello, we want your Midtown Madness screenshots! Please post pics of your MM game plays! For those who have never submitted a shot, please, click here! Thanks! Thank-you all who submit your screens!
Tuesday, February 08, 2011
Forum Registration
Posted by mm3guy - February 08th, 2011 03:20 AM (MST) - General - 2 Comments
For about a month, there was a bug in forum registration that went undetected and prevented people from registering accounts. Which is really bad.


If you want to register an account, hop on over here and it should work now!
Saturday, January 01, 2011
Happy New Year 2011
Posted by carking1996 - January 01st, 2011 07:05 AM (MST) - General - 2 Comments
I would like to wish everyone a very happy new years. I hope you all have a great year with all your wishes coming true and your new year's resolutions filled.
Saturday, December 25, 2010
Christmas
Posted by Gafaddict - December 25th, 2010 01:58 AM (MST) - General - 5 Comments
Nobody else wrote anything about it yet so I guess I will. Have a merry Christmas!

Tuesday, October 12, 2010
Archipelago for MM2
Posted by Gafaddict - October 12th, 2010 11:30 AM (MDT) - Midtown Madness 2 - 2 Comments

Check out this new track created by Carking1996 and Sajmon14, released about a month ago. It's a version of the MM1 track Archipelago converted to Midtown Madness 2.

This track is so significant because converting Arch to MM2 has been a goal in the MM community for years, except nobody has had the drive or knowledge to do it before Carking1996. This release is also the first actual MM1 track successfully converted to MM2.

You can download it off MMArchive right here.
Saturday, October 02, 2010
2000 files @ MMA
Posted by Gafaddict - October 02nd, 2010 10:07 PM (MDT) - Site - 2 Comments
The Midtown Madness Archive is now the largest ever single online collection of addons for the Midtown Madness series in the 10-year history of the game.

The 2000th file uploaded was the 1993 Chevrolet Cavalier, a conversion by MM2Car and Carking1996.
Tuesday, September 21, 2010
MM2 Anniversary
Posted by Gafaddict - September 21st, 2010 05:32 PM (MDT) - Midtown Madness 2 - 5 Comments
10 years ago MM2 was released. File production rates have decreased a little over the past few years... but files are still being produced. Which is honestly ridiculous.
MMArchive has had...
Posted by Gafaddict - May 02nd, 2010 06:33 PM (MDT) - General - 8 Comments


5 files uploaded in the last 6 months


500 screenshots uploaded in the last 6 months





lolwut
Friday, December 25, 2009
Merry Christmas
Posted by Den - December 25th, 2009 06:05 AM (MST) - General - 1 Comment
We at MMArchive would like to wish you and all your families a merry Christmas and a happy holiday season!

For the past month I've been going throught some untagged files in our collection, filling it with some useful information. Still, there is some work to do, but I'm trying my best to complete it as soon as possible.

Have fun, and Merry Christmas everyone!
Tuesday, October 27, 2009
What?
Posted by Gafaddict - October 27th, 2009 06:34 PM (MDT) - Site - 2 Comments
Who needs updates? I just haven't been doing them.

However I'm eternally grateful to one Mr. A1945, a new member to the MMArchive crew. He's been working behind the scenes for about 2 months now but I just realized I never gave him credit for his hard work. He's given us an amazing 700 new screenshots for our collection, many for files that did not have screenshots before, and has been hard at work inputting information into various files' tags so there is information on more and more files. Give him a pat on the back when you see him walking through the hallway.

Someday... someday... we'll finally have gotten through all the files uploaded to this site three years ago. Someday.
670 New MM2 Cars
Posted by Gafaddict - June 01st, 2009 09:49 PM (MDT) - Midtown Madness 2 - 5 Comments
Some of you may remember a year back when I added part of a collection of files that MM veteran Rick Vansloneker had given to me, adding the MM1 part of his collection. We now have the most extensive collection of MM1 files on the net.

We move on today for more complete coverage of MM2 as we added all of the files in Rick's archive to our own archive--a grand total of 670 new cars, now available for download and browsing.

That brings the total number of MM2 cars to 1,286 and the total number of files overall to 1,857. The total collection is 6.2 gigabytes in size. We should hit 2,000 files by the end of the year, making this the largest single collection of MM1 & MM2 files in Midtown Madness history. And we're far from done yet--there are plenty of other individual archives we need to file through and add to the site before we can even consider calling ourselves complete.

Nevertheless the most recent collection added is by far the most extensive and important. Thanks Rick!
Wednesday, December 31, 2008
Happy New Year!
Posted by kylej866 - December 31st, 2008 02:43 PM (MST) - General - 1 Comment
I would like to wish everyone here a Happy New year and hope your year has been as awesome as mine
.
Thursday, December 25, 2008
Merry Christmas!!!
Posted by kylej866 - December 25th, 2008 10:19 AM (MST) - General - 1 Comment
Merry Christmas to everyone!! I wish you all happy holidays and a happy new year


Best Holiday Wishes
-Kyle
Thursday, October 16, 2008
Lexus IS350
Posted by kylej866 - October 16th, 2008 02:53 PM (MDT) - Midtown Madness 2 - 0 Comments
Since there hasn't been news for a while i figured i would post some. MMA does not usually post news about cars but i think this car deserves it. It is a Lexus IS350 by Franch88. It is one of my new favorite add on cars. It features 10 colors, an awesome dash, realistic tuning, and good sounds. You can get it here
Monday, September 01, 2008
The New Modeling Team
Posted by kylej866 - September 01st, 2008 05:52 PM (MDT) - Midtown Madness 2 - 3 Comments
There is a new Modeling Team out now. It has members for just about every aspect of MM2, and considering most of them are quite experienced it is sure to be a great team. Here are the members and the positions they have:

Silent1unknown- Modeler
lolz566- Modeler
B12man- Lights/modder
kylej866- Tuner
Hummersrock- Track Maker
Franch88(!!)- Dashboard Creator

Expect to see lots of great stuff from them!!
File #1000!
Posted by Gafaddict - July 25th, 2008 04:06 PM (MDT) - General - 0 Comments
Today marks a nice milestone in the site as the thousandth file was added to our Midtown Madness collection. That file is Wild Town, a map created by Ilpo Kivesmaki in late 2001.

And we're nowhere near finished, we still have plenty of files we need to add...

The reason the file id is 1047 instead of 1000 is because we have deleted a few duplicate files and illegal converts over the last few years, messing up the ID continuity.
New developer interview out!
Posted by mm3guy - July 17th, 2008 02:59 AM (MDT) - General - 1 Comment
Yay! 13 months since my last developer interview, I finally have another one for you loyal fans to read over! It is with Joe Adzima, the Lead AI programmer for Midtown Madness 1 & 2. Hop over here to read it. Oh, and for you DWAIN fans, yes, I'm working on some new ones, I just don't know when they will be done, I lost a whole bunch of stuff in a reformat



I forgot
Posted by Gafaddict - April 24th, 2008 10:29 PM (MDT) - General - 5 Comments
Um, two and a half months ago this site was officially online for a year. And the collection itself started way before then, in September of 2006.

Incase you care.
SlideGamers Closes Its Doors
Posted by Gafaddict - March 09th, 2008 02:46 PM (MDT) - Midtown Madness 2 - 2 Comments
SlideGamers, since its opening in 2006, was a stable replacement for the MS Zone (The Zone shut down the same year SG opened) when it came to MM2 multiplayer. However, without warning, SlideGamers shut down its website earlier this month.

SG was expecting to merge with another site, the World Gaming Center; it does support MM2 Multiplayer.

IGZones also exists as an alternative multiplayer system for Midtown Madness 1 and Midtown Madness 2.
Upgrade to PHP 5
Posted by Gafaddict - January 11th, 2008 07:47 PM (MST) - Site - 2 Comments
Today I updated a crucial part of our site's back-end. PHP, the script engine that this entire site runs on, has just been updated from PHP 4 to PHP 5. This is a major step upward and consequentially there may be some incompatibility problems in the new scripts. If you happen to encounter any, please send me a message via the forum system or just email me: gafaddict@gmail.com. I appreciate everyone's help here...
Friday, December 28, 2007
Classic Madness & the HQTM-Team
Posted by Gafaddict - December 28th, 2007 09:21 PM (MST) - Midtown Madness 2 - 2 Comments
All good things must come to an end, even in the online world. For us in the MM community this is easily proven through both some happy and sad news that came out today.

The happy news, even, is bittersweet—Classic Madness has been released, albeit not in its complete form. Its author, the group HQTM-Team, has decided that the project was too big an undertaking for a small group of only 4 to create. And let's be honest, it was ambitious… the mod consisted of 20+ scratch made cars, two huge cities, the creation of snow in the game, and even more. So what they decided to do, rather than just abandon the project completely, is release what they've completed so far of the project. They will also be releasing an uncompiled version of the mod so, if anybody else wishes to get together and finish the project, they will have the materials to.

Though it was worth the wait, there still comes more news with the release of Classic Madness. The HQTM-Team has also decided that they are going to dissolve their group and no longer make any more content for MM2. As they say, it was originally a hobby of theirs that they simply lost interest in. Their website and forum will remain open, the only thing that stopping is the creation of content.

Well, what can you say? What HQTM has left behind is a great and extensive collection of high-quality vehicles and mods for the game… their dedication to such an old game is truly astounding.

You might find the HQTM-Team's server being somewhat slow, so if you want an alternative source, you can get it from us from our our own server.
Sunday, December 23, 2007
Merry Christmas
Posted by Gafaddict - December 23rd, 2007 05:16 AM (MST) - Midtown Madness 1 - 2 Comments
It's a little early, but I'm going to be leaving the state to see family in a few hours so... here's an early Christmas present for you guys. I've finally gone through the collection of files Rick Vansloneker gave to me earlier in the year, and I now finally have all the MM1 cars he gave us on MMArchive.

I think it's safe to say we have the most complete database of MM1 files of any site still online. We're not done yet though--cities and mods to come.

May you and all your families enjoy the holiday season and get through to the new year!
Wednesday, October 31, 2007
MM1 Misc Cars Added
Posted by Gafaddict - October 31st, 2007 10:57 AM (MDT) - Midtown Madness 1 - 1 Comment
For a little halloween present, we've got all of the novelty cars for MM1 now in the database


Enjoy your day... hope some of you have costumes, I personally couldn't think of a good one in time.
Miscellaneous Cars Added
Posted by Gafaddict - October 28th, 2007 06:29 PM (MDT) - Midtown Madness 2 - 1 Comment
Took the weekend out to get pretty much every novelty car (by which I mean the fun ones) for Midtown Madness 2 onto the archive. They do not have any screenshots or information other than their names in there, but they are available for download. Browse away to your amusement, you'll probably find some interesting ones you didn't know existed or thought were wiped off the face of the internet.

All of these files come from the collection of Rick Vansloneker, who was the file manager for the MM series for CentralGaming before it closed. He has been kind enough to his entire collection to us, and we are slowly but surely getting them all on here.

At the moment I'm working with getting the MM1 novelty cars in, not sure when that will be done.
Thursday, October 25, 2007
Shader Mod 2 is out!
Posted by Gafaddict - October 25th, 2007 07:09 PM (MDT) - Midtown Madness 2 - 0 Comments
Normally we don't consider releases of addons to the MM2 world newsworthy, since there are so many of them. But this one has been in the works for quite a while and has been highly anticipated for that time. It is the Shader Mod 2 from our friends over at MM2BR.

A good number of people on the team worked on the mod, and it is everything is promised to me. Of particular note is the skies, which have been made particularly nice, complimenting perfectly the new shades and textures applied to various vehicles.

There are two versions of the file released: a full version, nearly 50 MB in size, but revamps the game entirely. There is also a lite version that includes only the basics of the mod, leaving out the extra stuff. It is much smaller, only 8 MB, and works better on older computers. Make your choice and give it a try.
Saturday, September 08, 2007
Submit Files Fixed
Posted by Gafaddict - September 08th, 2007 11:13 PM (MDT) - Site - 0 Comments
After getting a slew of error reports from users about the apparently broken Submit File feature, I took the time today to rewrite the file submission script. It was having problems making thumbnails, identifying file sizes, placing screenshots with their proper file... evidently you learn a lot from programming in a year.

So everything SHOULD work by itself at this point. It's pretty late now -- 1:15 in the morning -- so I'm going to bed. I'll fix any problems next weekend, if not this Sunday.

I'm sure you've got a few MM files lying around your computer that nobody might know still exists, so what are you waiting for?
Sim Racing Resources
Posted by Gafaddict - August 28th, 2007 05:38 PM (MDT) - Site - 0 Comments
I'd just like to let everybody know about the recent opening of the website, Sim Racing Resources. SRR was created and is operated by a member of our forums, VSDevelopment, and is being hosted right here on the MMArchive server.

The site deals with the open-source game Racer, but more sections for other racing simulation games will be opening soon, too. Give it a view at the above link, it has quite an extensive collection of add-ons for the game.
SlideGamers Ports
Posted by Gafaddict - August 20th, 2007 02:57 PM (MDT) - Midtown Madness 2 - 1 Comment
Vansloneker, one of the members of our forums and an oldie of the MM scene, recently turned me onto some important information regarding the SlideGamers client.

Some users of SlideGamers may be experiencing problems connecting to the SG network. This is because your router is probably automatically blocking a few ports used by the client. They are TCP 47624 and TCP/UDP 2300-2400.

How you can open these ports depends on the model of your router -- you should consult your router manual for instruction on that.

UPDATE 8/22: Port 47624 only has to be TCP, not TCP/UDP.
Wednesday, August 08, 2007
Traffic Record
Posted by Gafaddict - August 08th, 2007 03:36 PM (MDT) - Site - 1 Comment
Neat stuff -- this site had 12GB worth of files downloaded to people's computers in July. That's a record. And I like that


That's just the basics, there's more information at the forums.
Paul Lackey Interview
Posted by mm3guy - May 22nd, 2007 09:53 PM (MDT) - General - 0 Comments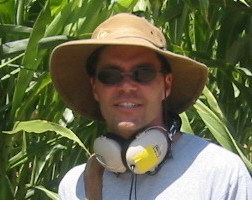 Hey!
I finally got in my interview with Paul Lackey today!
Read it here.

He is the guy who composed the in-game music for Midtown Madness 1&2, and this is my interview with him.
Forums upgraded, report any errors.
Posted by mm3guy - May 22nd, 2007 01:56 AM (MDT) - General - 4 Comments
The forums were recently upgraded to a new version of phpBB, and was quite a major one too.

If you notice any bugs appear, please report them.
MMA presents DWAIN, an MM2 webcomic.
Posted by mm3guy - May 21st, 2007 02:47 AM (MDT) - General - 0 Comments
Wow, MMArchive is never done with its surprises


See the new comic here, or through the snazzy link on the left side of the webpage


I'm running a 5 issue trial run to see what you guys think of it.
Comics will be released:
Monday, May 21
Wednesday, May 23
Friday, May 25
Monday, May 28
Wednesday, May 30

If people like it, I will make more


Enjoy!
New Feature: Chatroom!
Posted by mm3guy - May 18th, 2007 01:59 AM (MDT) - General - 0 Comments
Hey!

I thought I'd inform you guys of a new chatroom feature, accessible by the link on the right-hand corner of the webpage.

By the way, It's beta too.
If there's any problems, make a post in the forums.


It was converted from salvaged MM2W source code by me (mm3guy), and a few enhancements, such as AJAX, were added.
Now you can relive the sweet, sweet past


Enjoy!



EASTER EGG:
Type:
/rip
Into the message box and submit the message to see a tribute message
The Qwerty Experience
Posted by Gafaddict - May 17th, 2007 10:54 AM (MDT) - Midtown Madness 1 - 0 Comments
Today I acquired permission from the car author Qwerty_86 to add each and every one of his files to the Midtown Madness Archive. This is an important collection of vehicles and I'm glad to finally have them on the iste.

Qwerty is one of the most prolific and important authors in the MM carmaking scene, with dozens of files to his name. He no longer is active, having stopped making vehicles in 2005, but you can still catch him at the MidtownHangout.

For a complete list of his cars, see his author page. I still need to update the metadata tags for all the files so they're not just the file URL's, as I batch-processed these files into the database. Again, if you'd like to help us out with this, feel free to take a look at the "Feature List Position" at our staff openings page.
MMArchive IRC channel
Posted by mm3guy - May 05th, 2007 12:51 PM (MDT) - General - 1 Comment
I thought I'd bring to everyone's attention that MMArchive now has an IRC channel


So boot up your favorite IRC client and join:
Server:
irc.gamesurge.net
Channel:
#mmarchive

Or if your client supports it, a link that will automatically activate it:
irc://irc.gamesurge.net/mmarchive

Enjoy!
SOTW shortage
Posted by mm3guy - April 12th, 2007 04:19 PM (MDT) - General - 0 Comments
It seems noone sent use any screenshots...

Please, send us a screenshot of any Midtown Madness game using the link provided in the SOTW box on the right-hand side of this webpage.
Saturday, February 24, 2007
YouTube Fan Alliance, MMA YouTube Channel
Posted by mm3guy - February 24th, 2007 11:21 PM (MST) - General - 0 Comments
Well, since we're predicting some new videos coming in, we've created a YouTube channel for all of our videos

http://www.youtube.com/MMArchive
No updates right now, just letting you guys know of its existance

Subscribe today!


And, everyone here who has a YouTube account, Join the YouTube group, The Unofficial Midtown Madness YouTube Alliance!
http://www.youtube.com/group/mmal
Post in the forums there, and videos you post through this group will be promoted by this group! Show the world your video masterpieces!
Sunday, February 18, 2007
SOTW Fixed
Posted by Gafaddict - February 18th, 2007 09:22 AM (MST) - Site - 1 Comment
The Screenshot of the Week submission script was handling some formdata incorrectly, causing a select few users to recieve an "incorrect file type" error when uploading images. I redid the script so it'll work in any environment. Keep on sending 'em in!
Saturday, February 17, 2007
All Files Imported
Posted by Gafaddict - February 17th, 2007 06:01 PM (MST) - Site - 0 Comments
Good News -- just finished writing some code which took each file I've uploaded and instantaneously added an entry into the database corresponding to each file. So, technically, our file database is complete.

One problem, though: as you'll notice, the "author," "File Name," "Category," and so on tags are incorrect. I'll still need to go through those myself -- unless there's a few others who want to help me do it? If you're interested in helping me out here, contact me at staff@mmarchive.com and we'll something up. It's nothing too much, I'll just need about 8 or more people looking at 25 (or less) cars over the course of a month or two. I've started a bit of it myself, but obviously there's some more work to be done -- turns out we've got over 200 cars in our collection! That's quite a bit, but with your help, we'll be one step closer to having the most complete collection of Midtown Madness files


Thanks very much for all your help and support over the past few months!
Wednesday, February 14, 2007
Welcome to an internets
Posted by Gafaddict - February 14th, 2007 06:43 PM (MST) - Site - 2 Comments
I'm bad with words. Really bad with words. Like, horrendously bad. So just start browsing around. You'll figure everythig out after a while.

A few things that might be of interest to you kids:

Articles, interviews, etc.
The Files
The file submission page
The Screen of the Week submission page
The Guestbook
The Forums


Of course, there's more than that over here, much more. I'm still tweaking a few last bits of the site that need tweaking, and seeing how I'm the only one who programmed this thing, I can't catch every single mistake I made. So if there's anything that you find gone awry, please feel free to either e-mail me or drop me a PM over the forums. Enjoy your stay
Screen of the Week